Project Details
RTI Project Horizon
Location: Durham, NC
Completion Date: 2018
Size: 7,000 sqft.
Market Sector: Office
New Construction: Yes
Project Team
Owner: Research Triangle Park (RTI)
Architect: Duda | Paine Architects
Contractor: DPR Construction Inc.
Landscape & Civil Engineer: Stewart, Inc.
Product Info
Garden Roof
Garden Roof Type: Extensive
Products: GR30, LiteTop
Ultimate Assembly
Additional Details
The natural colored Tudor pavers and Rock Curb perfectly compliment the garden roof portion of this amenity deck.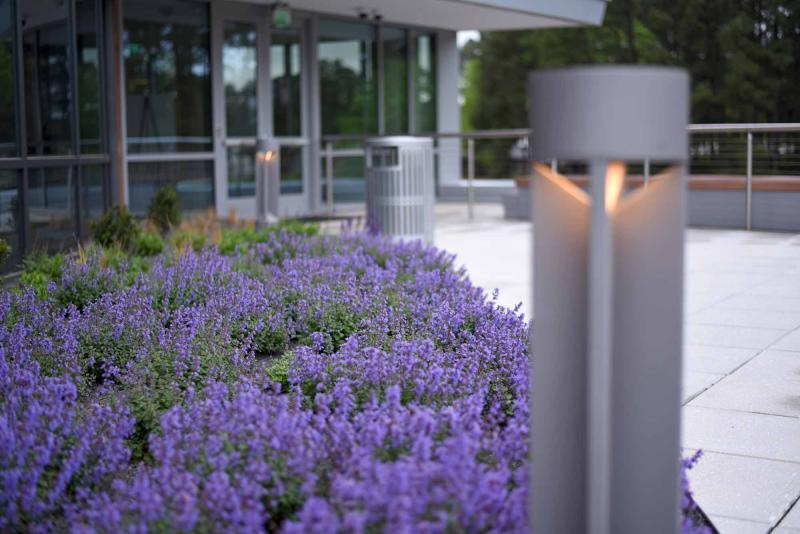 Living Roofs, Inc.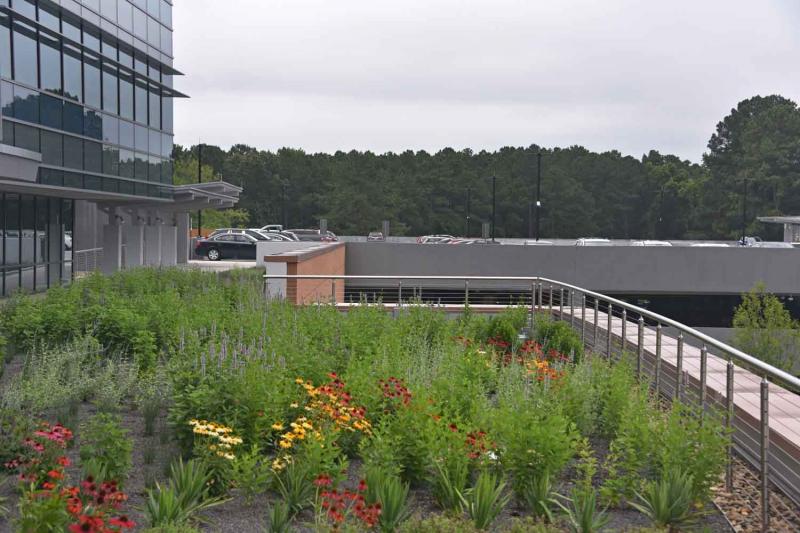 Living Roofs, Inc.
Additional Office Projects