Typical Waterproofing Applications
The following depicts typical waterproofing applications where Hydrotech's Monolithic Membrane 6125 can be used.
Horizontal Applications... such as plazas, parking decks, tunnels, bridges and mud slabs.
Vertical Applications... such as foundation wall waterproofing and planters.
New Construction...getting it right the first time with the right product is critical. Monolithic Membrane 6125 is perfect for new construction. As a hot fluid-applied rubberized asphalt membrane, it is applied directly to the structural deck (the best place for a waterproofing membrane), it is monolithic (seamless) and bonds to a variety of substrates.
Renovation/Rehabilitation Work... Monolithic Membrane 6125 is extremely well suited for rehab work. In rehab work one is faced with additional challenges that typically don't present themselves in new construction. A products ability to handle the tough details can make the difference between a watertight application...and one that's not. MM6125 and the experience of Hydrotech's technical staff can help you handle the challenges of rehab work.
Restrictions with MM6125?
MM6125 should not be used on cellular concrete or light weight insulation concrete.
MM6125 is considered a "positive side" side waterproofing and should not be installed in a "negative side" application (i.e., the inside of a foundation wall).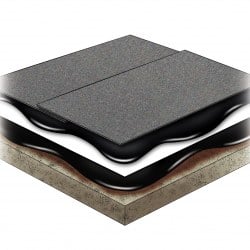 Fabric Reinforced (FR) Assembly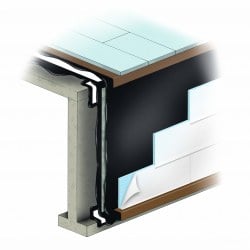 Vertical Waterproofing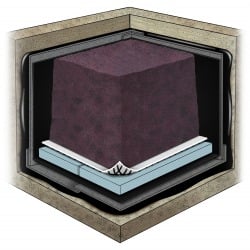 Planter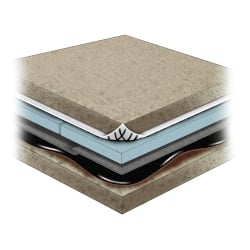 Split Slab Construction