Typical Installation
The following depicts the typical steps necessary to install Hydrotech's Monolithic Membrane 6125 waterproofing/roofing membrane assembly. This is intended to be only an illustration and must not be considered a suitable guideline governing the installation of the products. (A horizontal, poured-in-place concrete substrate application is covered in this illustration.)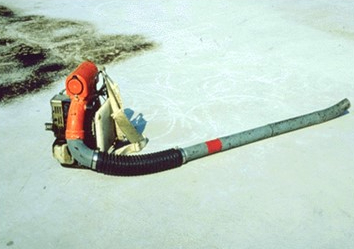 1. Preparation...
The Hydrotech trained applicator would typically determine at the beginning of the day's work the size of the area they would target to complete that day. Once the area has been determined, the concrete substrate must be cleaned prior to the installation of MM6125. This will require the deck to be broom cleaned and then blown with an air compressor to remove all debris, dirt and dust.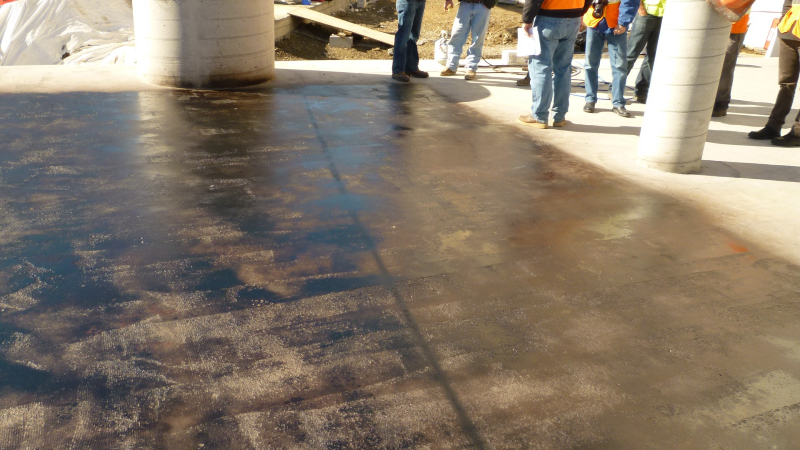 2. Conditioner...
Hydrotech's Surface Conditioner should only be used on concrete substrates. It should be spray applied to the concrete surface at the recommended application rate and allowed to thoroughly dry, prior to the installation of MM6125.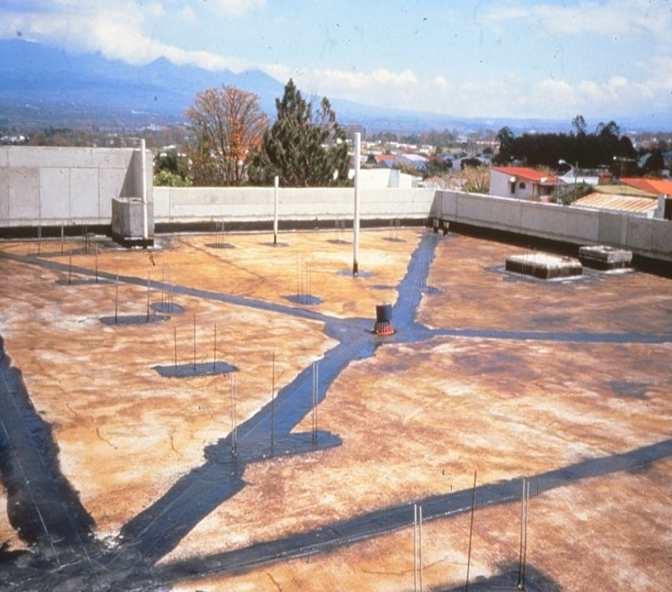 3. Detailing...
Detailing work is completed first. This consists of either Hydrotech's Flex Flash F or Flex Flash UN encapsulated between two layers of MM6125. The Flex Flash F is typically used to reinforce cracks and changes in plane. The Flex Flash UN is used as reinforcing at drains, expansion joints or any transitions between dissimilar construction materials. It is also used as a flashing for exposed parapets, walls and curbs in roofing installations.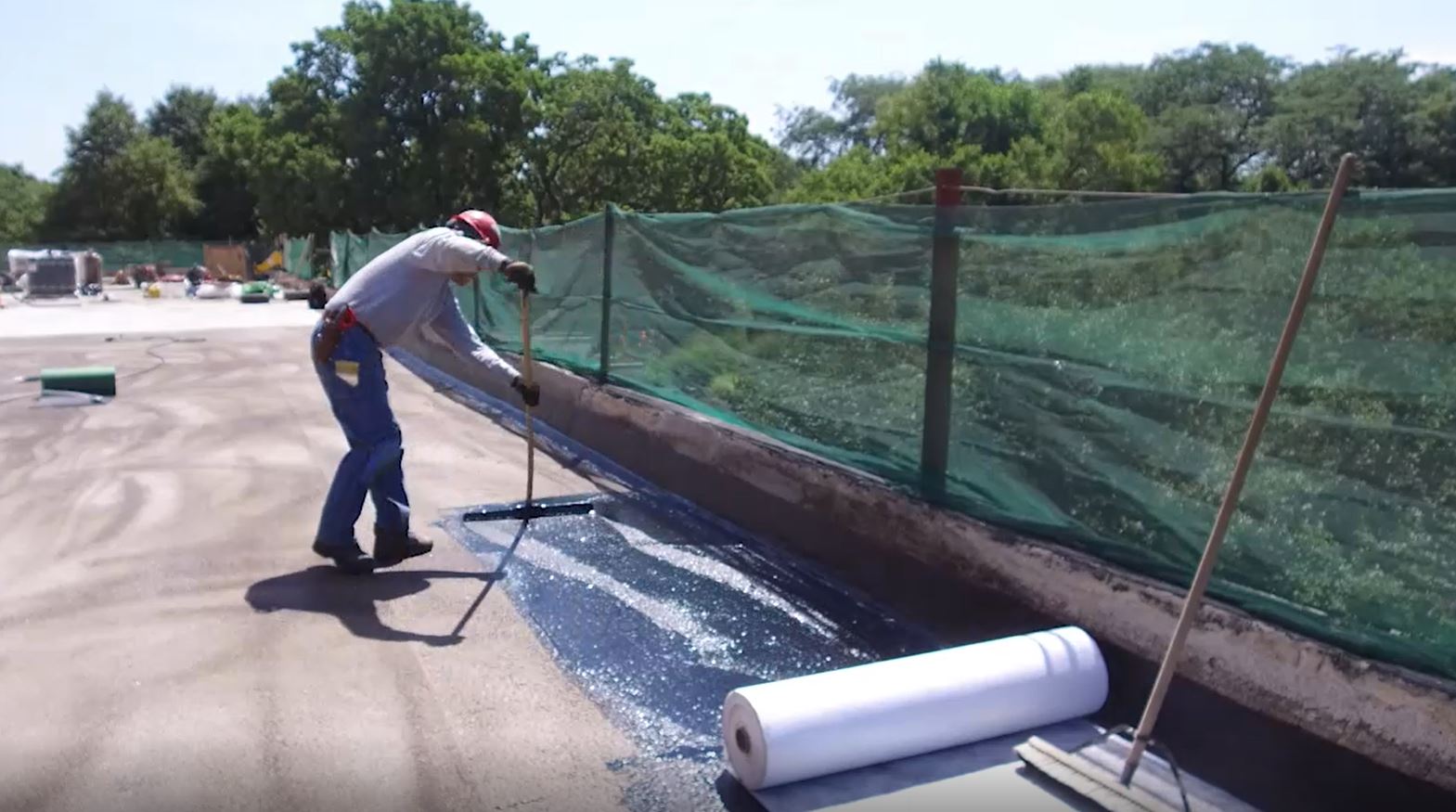 4. MM6125 Field Application...
Once all of the detailing work has been completed MM6125 is installed in the field of the deck. The membrane is typically applied as a fabric reinforced assembly (215 mils). The first coat of MM6125 is installed at 90 mils with Flex Flash-F embedded into it, and the second layer of membrane is installed at 125 mils.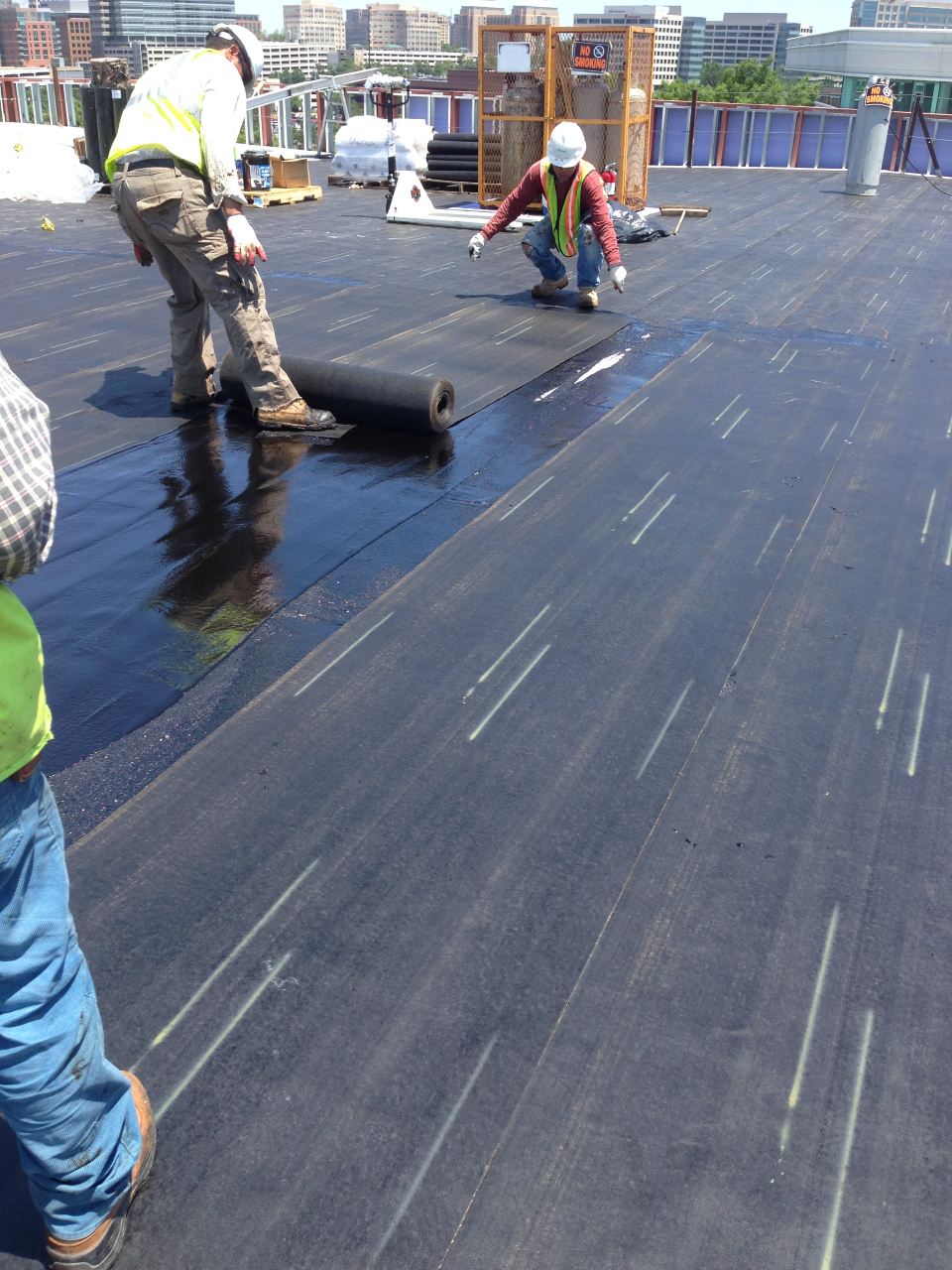 5. Separation/Protection Course Installation...
To complete the installation of the waterproofing/roofing assembly the separation/protection course is installed, such as Hydrotech's Hydroflex 10 for roofing applications or Hydroflex 30 for waterproofing applications. This is done as the membrane is being installed so that a good bond is attained between them.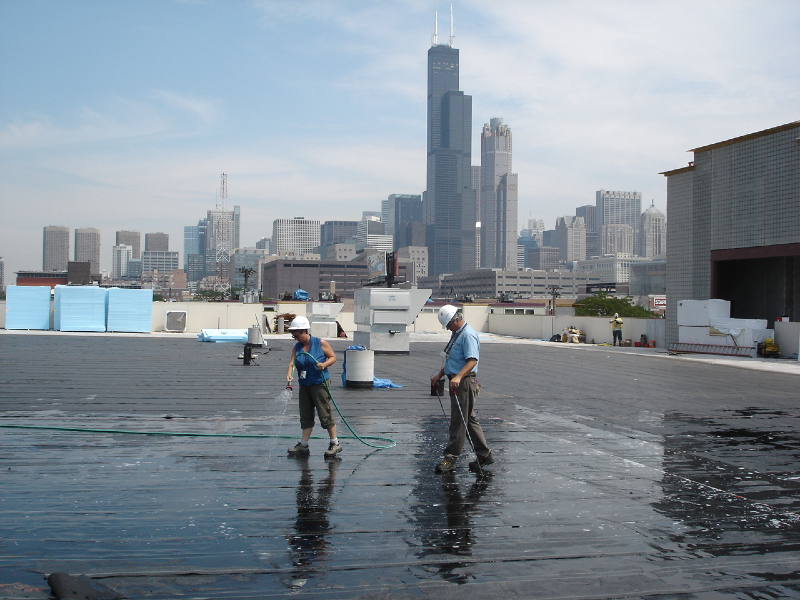 6. Leak Detection...
Hydrotech strongly recommends that the waterproofed area or roof be watertested, either by flood testing or electric conductivity testing, prior to installing the subsequent topping materials. This helps to ensure the installation is watertight before any overburden is place.
Membrane Assembly and Acceptable Deck Chart
Membrane Assembly and Acceptable Deck Chart
Show
Substrate Type

Standard Assembly

Fabric Reinforced Assembly

Cast in-place concrete (wood troweled finish preferred)

(minimum density of 115 pcf)

YES

YES

Composite deck (concrete over metal)

YES

YES

Precast concrete: "T", Double "T", panel

YES

YES

Lightweight insulating concrete or cellular concrete

NOT RECOMMENDED

NOT RECOMMENDED

Wood Plank

NO

YES

Plywood

NO

YES

Metal deck with gypsum board (or other acceptable cover board)

NO

YES

Renovation/Rehabilitation

CONTACT HYDROTECH

YES