Hanover® Architectural Pavers as marketed by Hydrotech, are the perfect finish to the Ultimate Assembly®
With the highest compressive and flexural strength in the industry, along with unmatched combination of colors and finishes, designers and owners can be confident in their choice of the Ultimate Assembly. Available in a wide array of colors and finishes – including crushed granite, limestone and bluestone – standard sizes are 12", 18", 24", 30" and 36" square.  Rectangular and custom sizes, colors and finishes are available.
Standard colors and finishes
Glacier White Pavers
For projects that are looking for sustainable solutions or even LEED™ credits, Hanover Glacier White Pavers provide an SRI of >80. To get credit, these pavers must be installed on at least 75% of the roof. For the non-roof credit, they must be installed on at least 50% of all non-roof impervious surfaces.
Custom colors and finishes
In order to provide the widest selection of finishes, colors, dimensions and physical properties, Hydrotech offers both national and regional options for Architectural Pavers. Please contact American Hydrotech regarding your project and we will help you select the paver options that will complement the goals of your project accordingly.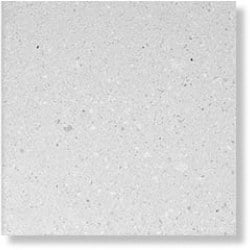 Glacier White