Other Products for Hydrotech Assemblies
Dow Chemical developed what is known today as the Protected Membrane Roof (PMR) assembly, and in the 1970's Dow and Hydrotech started marketing the first PMR configuration that could be offered as a single source warranty. For over 40 years, only Styrofoam™ Brand Insulation has been placed over Monolithic Membrane 6125, in both roofing and waterproofing applications. As the market accepted the PMR concept, Hydrotech was again the first to offer innovation – the first PMR warranty to include removal and replacement of the overburden. While Styrofoam™ is now a DuPont brand, the partnership continues as it has from day one, offering the best combination of products and assemblies all covered by a Single Source Warranty.
Plazamate™ XR Foam Insulation is next generation in the evolution of high-performance closed cell insulation that allows extra design flexibility for architects and engineers by optimizing roof thickness, reducing expensive commercial roof building alterations required for meeting the latest building and energy codes, and assists in reducing overall project costs. Plazamate™ XR Insulation is an extruded polystyrene insulation available in compressive strength of 60 psi (415 kPa) and is able to deliver an R-Value of 6.7 per inch. This 30% increase in R-Value can positively impact the total assembly in many ways.
ThermaFlo combines the excellent thermal protection of Styrofoam™ Brand Insulation, superior drainage capability and protection to the waterproofing membrane - all in a single product. This 3 in 1, multi-purpose product is particularly well suited to below grade vertical foundation walls. ThermaFlo panels are 2 ft. x 8 ft. DuPont™ Styrofoam™ extruded polystyrene foam insulation with horizontal and vertical drainage channels on one side, covered by spun-bonded polyester fabric. Tongue and groove edges along all sides allow each board to be interlocked during installation, creating a continuous thermal and drainage barrier.
The advantage of ThermaFlo on a foundation wall is that it cuts labor in half, when compared to the installation of a separate protection layer and drainage composite. The thermal protection is an added benefit.
HydroSeal Resin is a high performance two-component, fast-curing, poly methyl-methacrylate (PMMA) resin. HydroSeal Resin is combined with HydroSeal Catalyst and HydroSeal Fleece reinforcement to form a monolithic, self-flashing and self-adhering reinforced flashing membrane in conjunction with Hydrotech's MM6125 membrane and flashing accessories for a variety of conditions that do not allow for typical membrane flashing termination requirements. It comes standard in a light grey color.
Hydroguard provides both insulation and lightweight ballasting for PMR assemblies. Composed of 2 ft. x 4 ft. Styrofoam™ panels topped with latex modified concrete and tongue and groove edges along the long sides allow each board to be interlocked during installation, creating a continuous layer of thermal protection. Hydroguard acts as a durable barrier, protecting the roofing membrane from temperature extremes and mechanical abuse. Lightweight and easy to install, Hydroguard is ideal for flat roof applications where the use of stone ballast is not practical.
Water management is a critical issue in the design and construction of a structure. Without proper drainage, severe structural damage could occur. In below grade structures, proper drainage will reduce hydrostatic pressure by channeling water away from the structure. For horizontal applications, in particular dead level or low slope structures, proper drainage can provide an avenue for the water to flow to the drains between the membrane and topping materials. For between slab applications, it can decrease the risk of possible freeze thaw damage to the wearing surface.
Millions of square feet of Hydrodrain and Thermaflo drainage composites have been specified by architects and engineers nationwide for over 25 years. Hydrotech offers a wide variety of cost effective, state-of-the-art drainage media. Typical uses include plaza decks, roof gardens, planters, retaining walls, and foundation walls.
Atlas Geofoam is a lightweight expanded polystyrene (EPS) engineered fill that is typically used in Hydrotech's Garden Roof applications to provide topography or to increase the depth of the assembly without adding significant weight.  When provided by Hydrotech as part of our full waterproofing or roofing warranties the removal/reinstallation of the product can be included in warranty coverage, check with Hydrotech for specifics.
Geofoam meets or exceeds ASTM D6817 standards and is available in a variety of densities to meet your project requirement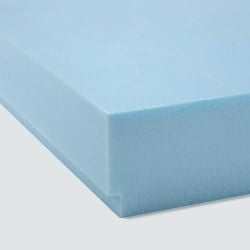 Styrofoam™ Brand Insulation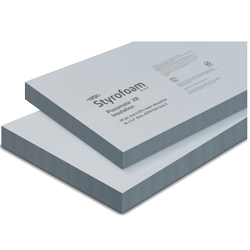 Styrofoam™ Plazamate™ XR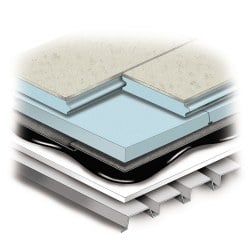 Hydroguard over metal deck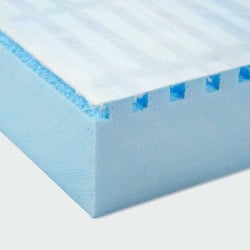 ThermaFlo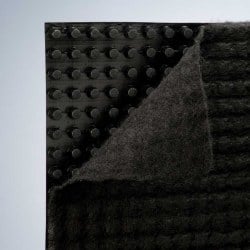 Hydrodrain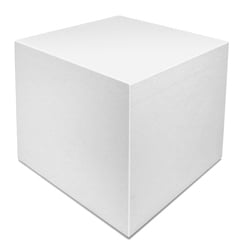 Geofoam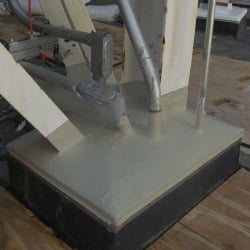 HydroSeal