Image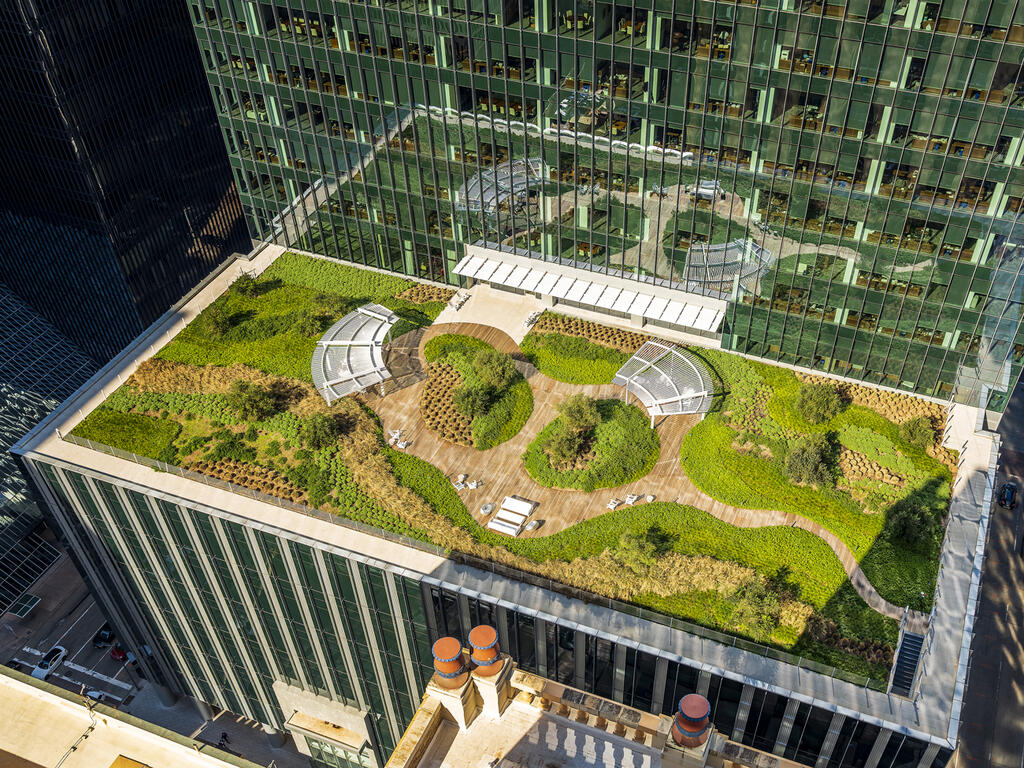 Image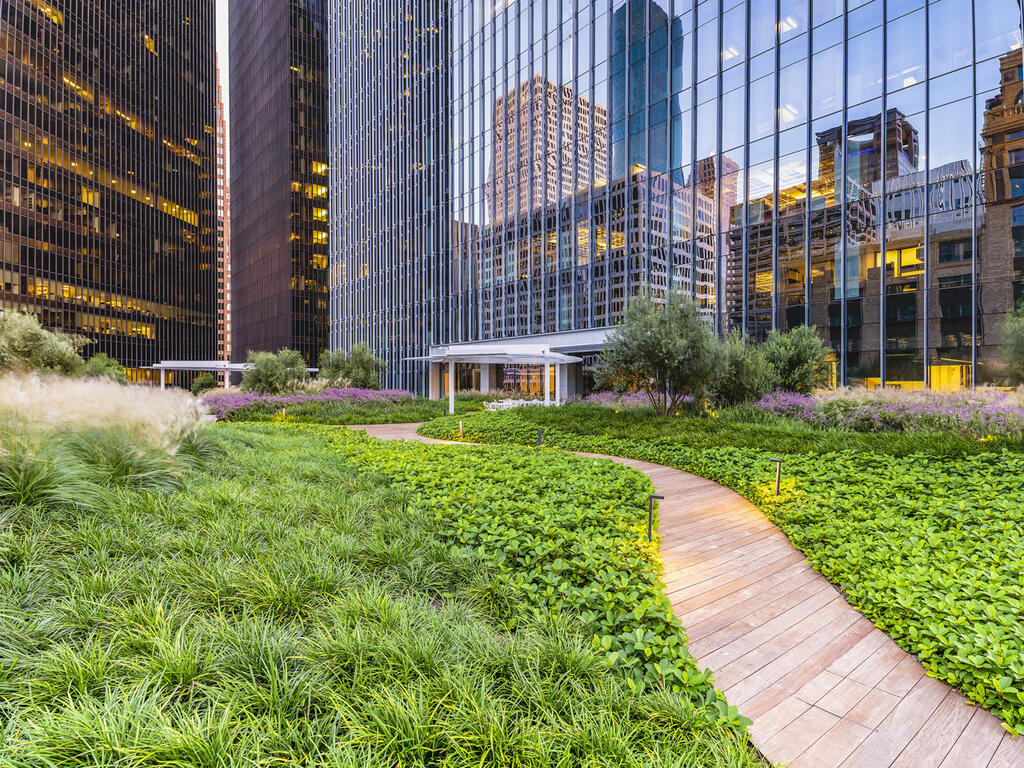 Image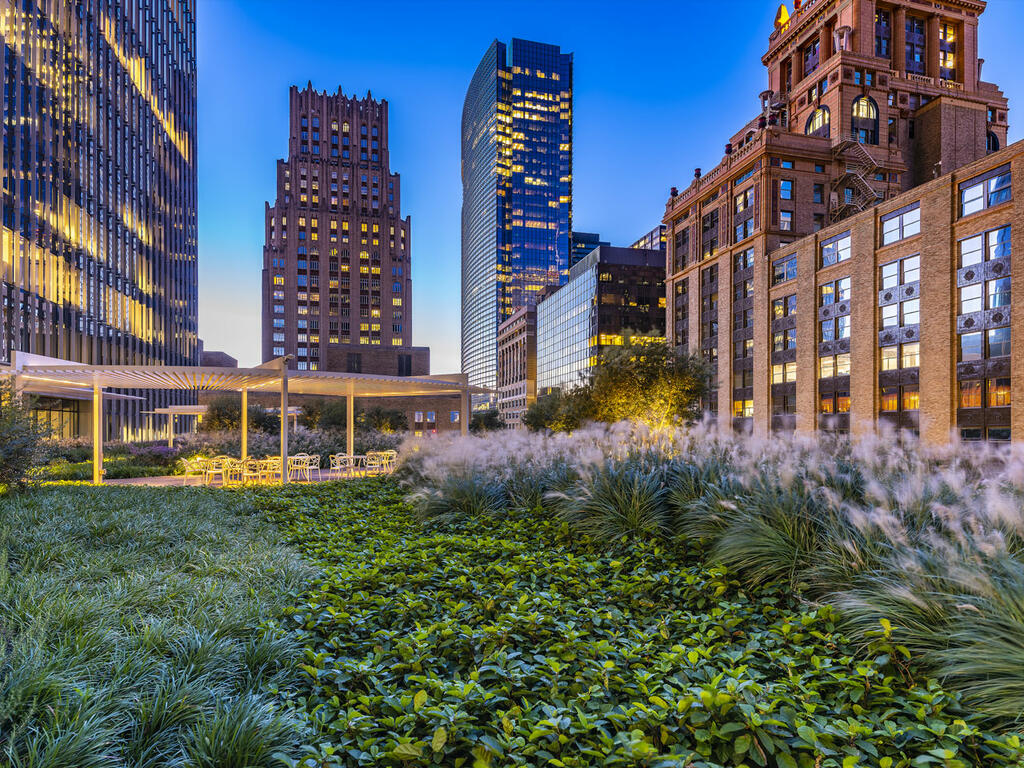 Image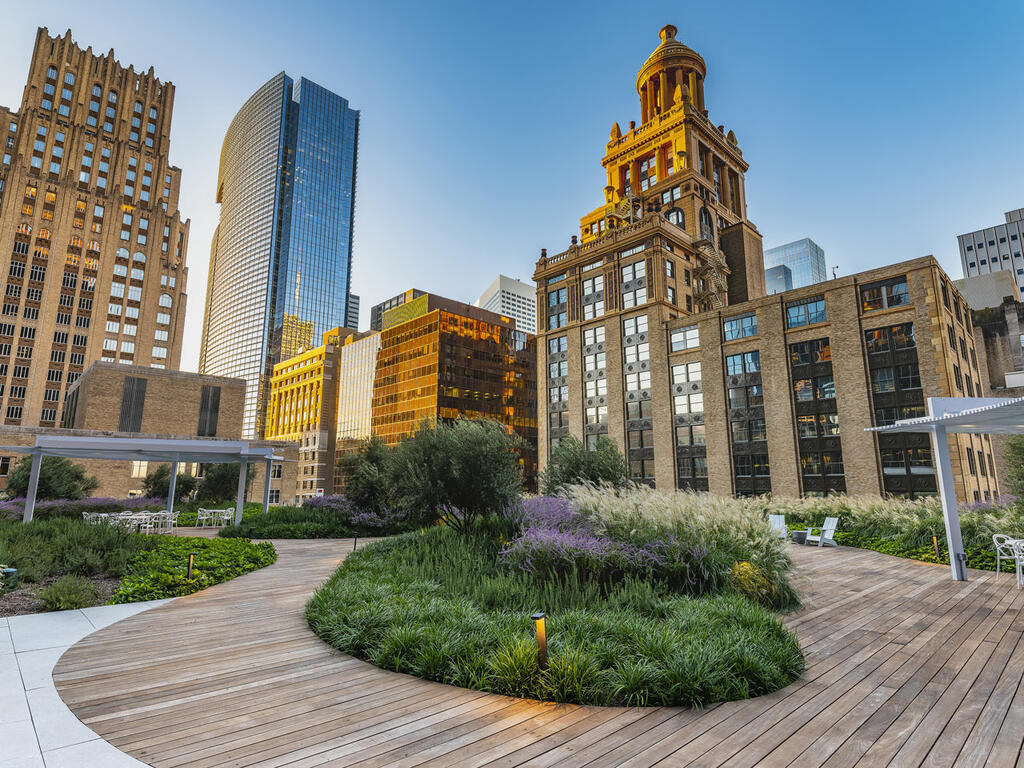 Image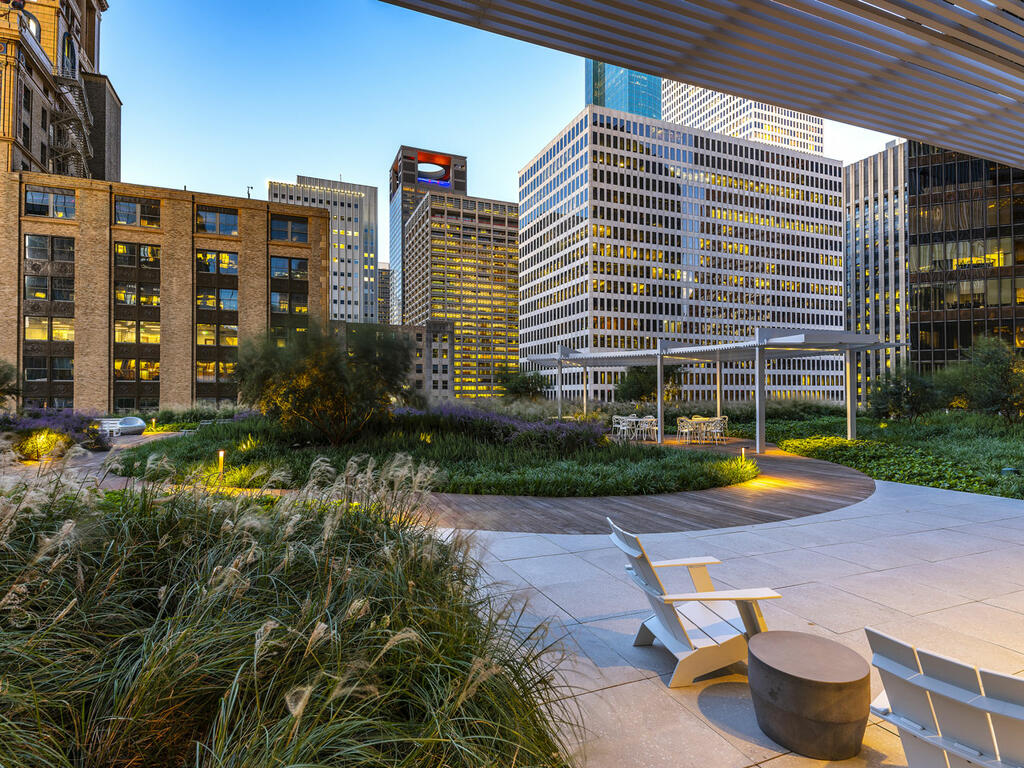 Image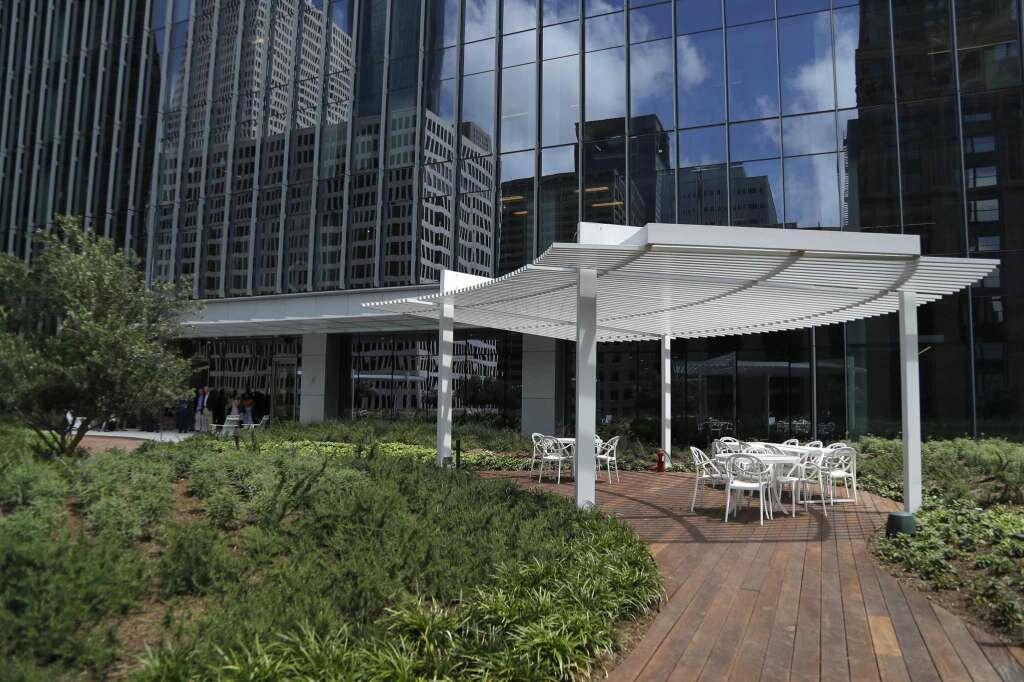 Image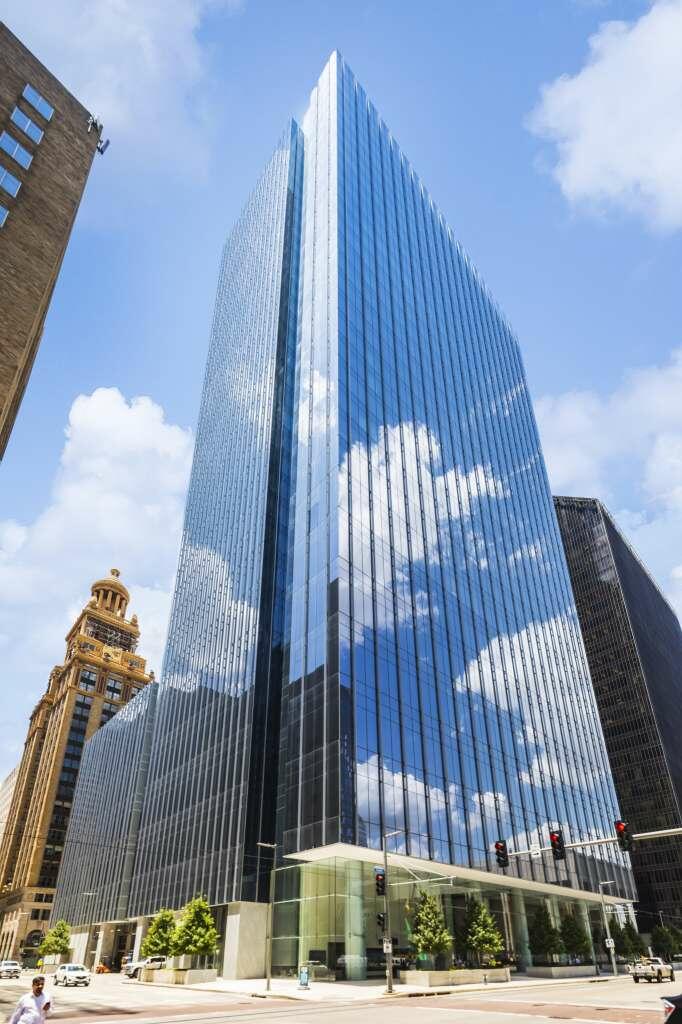 Image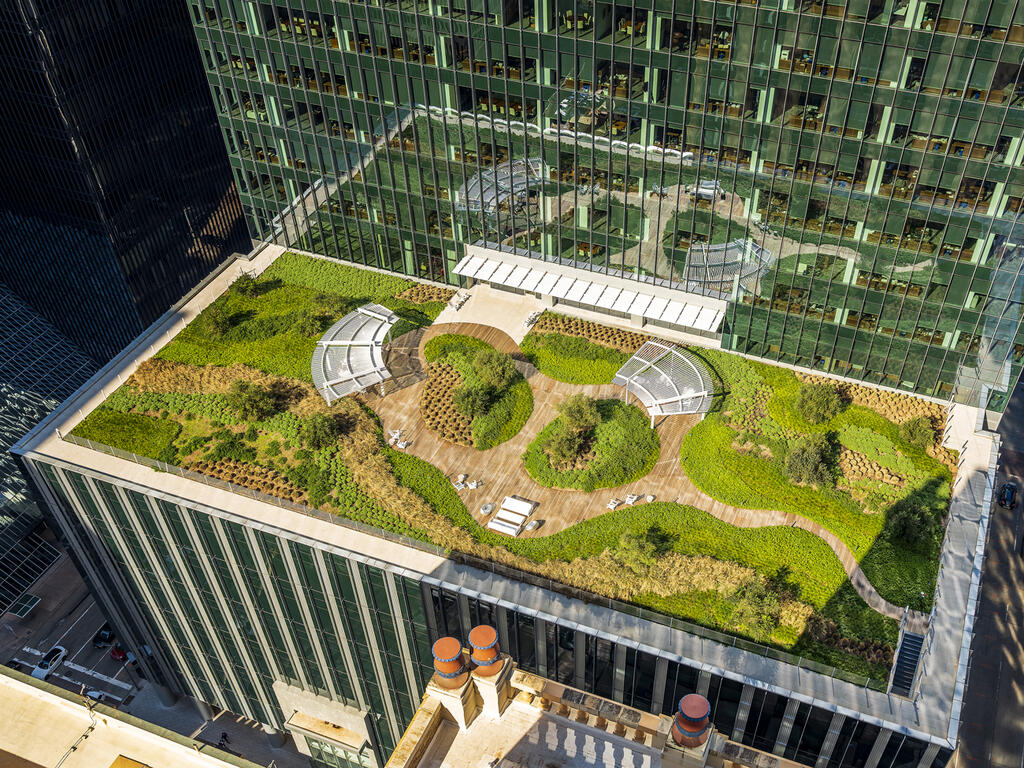 Image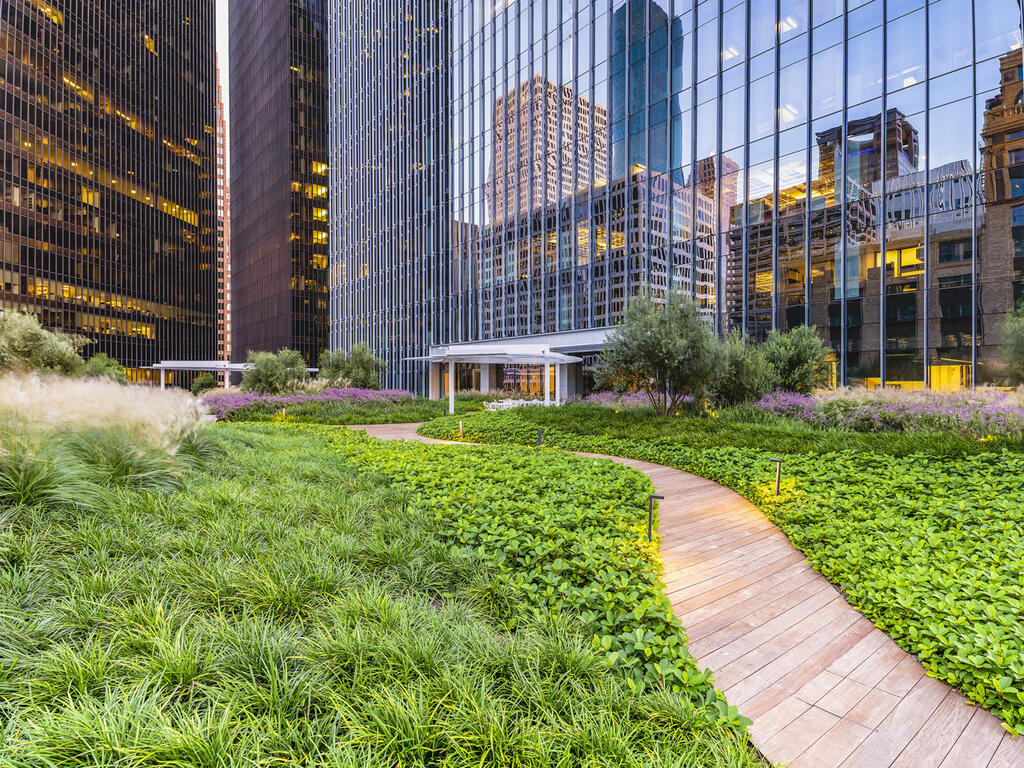 Image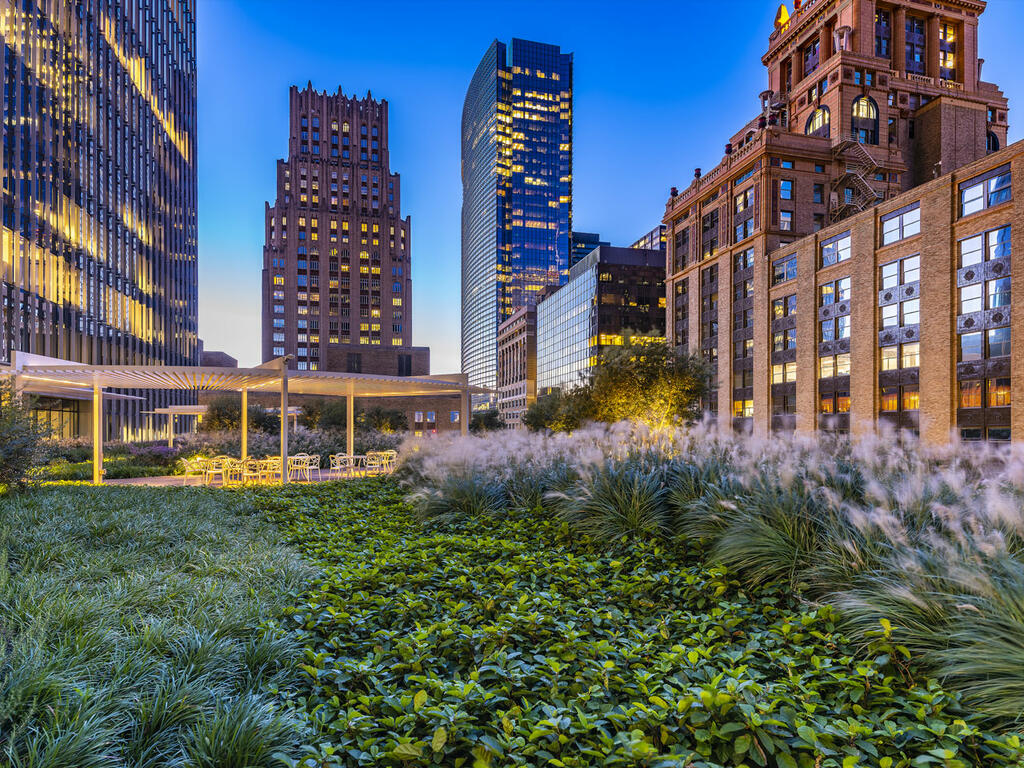 Image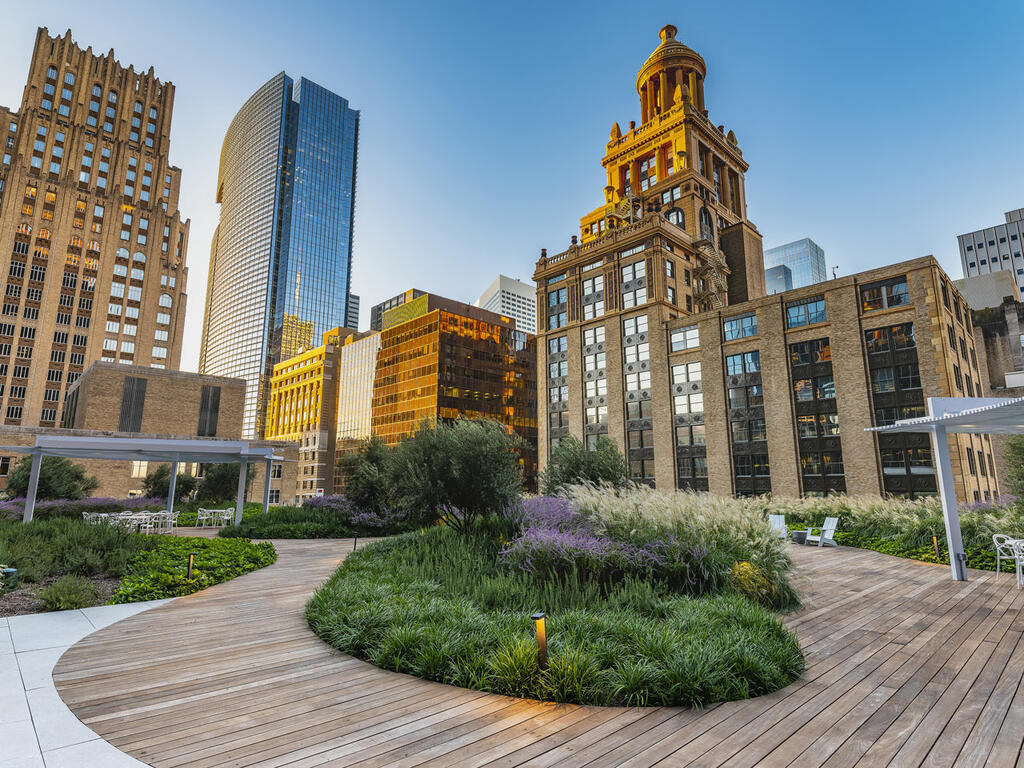 Image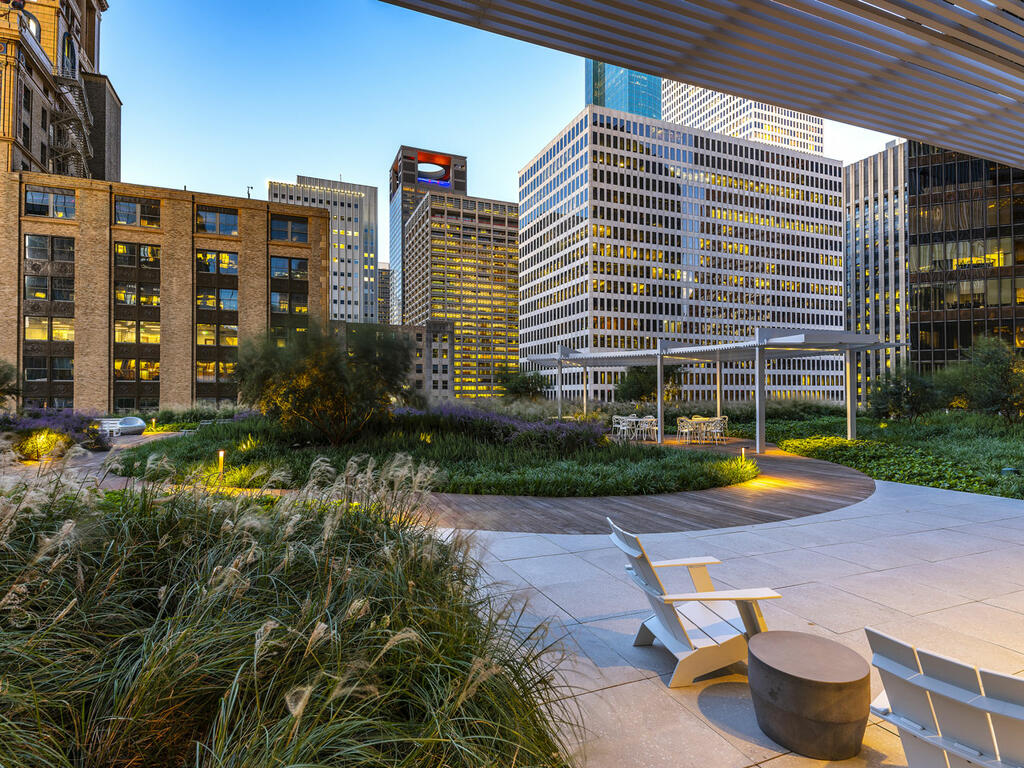 Image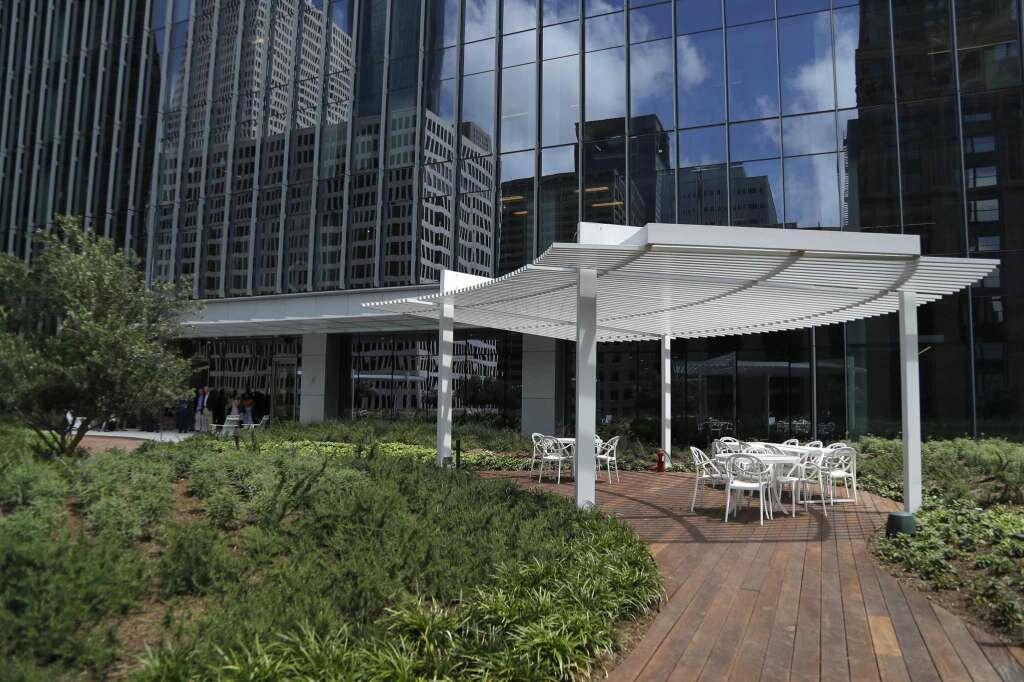 Image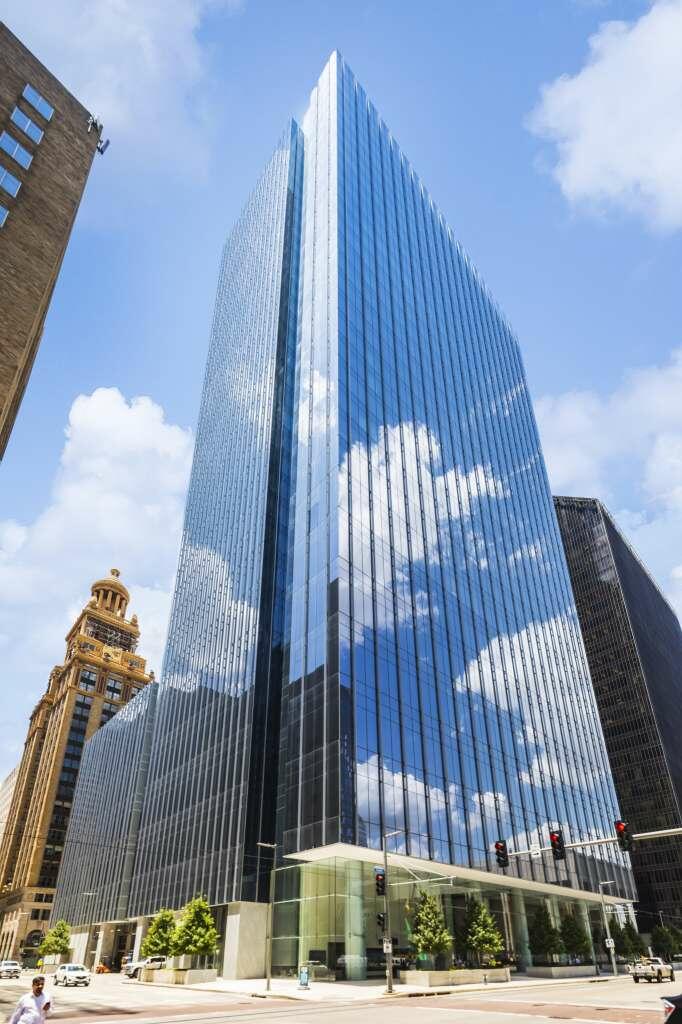 Landscape Architect
Office of James Burnett
Contractor
Skanska USA Building, Inc.
Among the sustainable features, the 12th floor has a 24,000-square-foot sky park for tenants. The green roof is part of a plan to retain all rainwater on-site for use in watering plants and flushing toilets and to help cool the environment.
The recently completed Bank of American Tower in Downtown Houston features an Intensive Garden Roof Assembly and Ultimate Assembly that will not only provide a wonderful outdoor space for tenants but will also help mitigate the urban heat island effect and help manage stormwater.