Image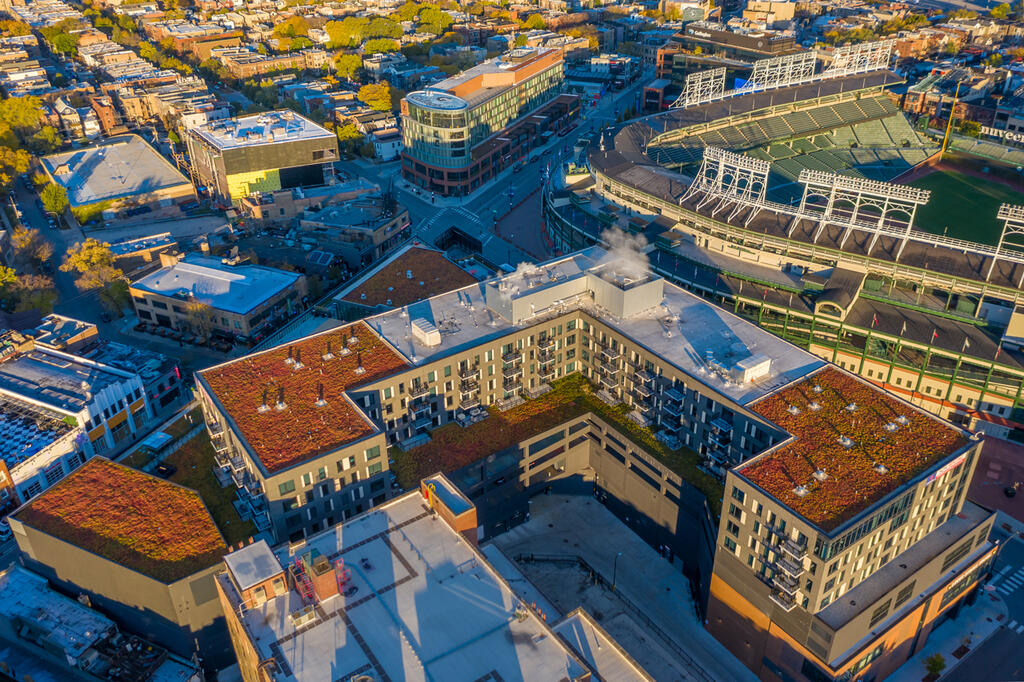 Image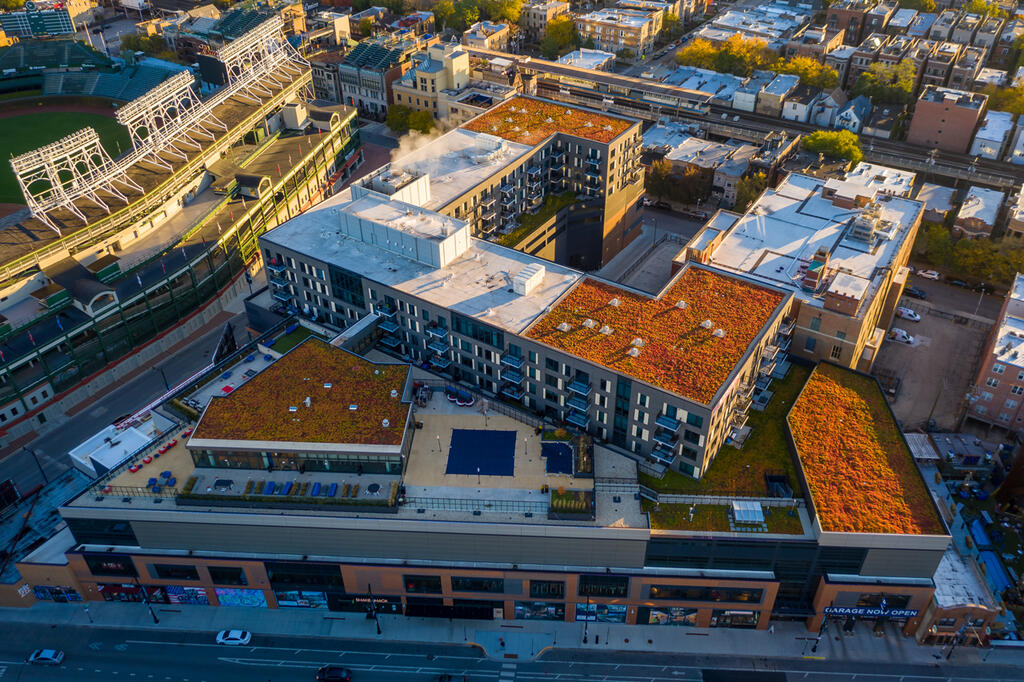 Image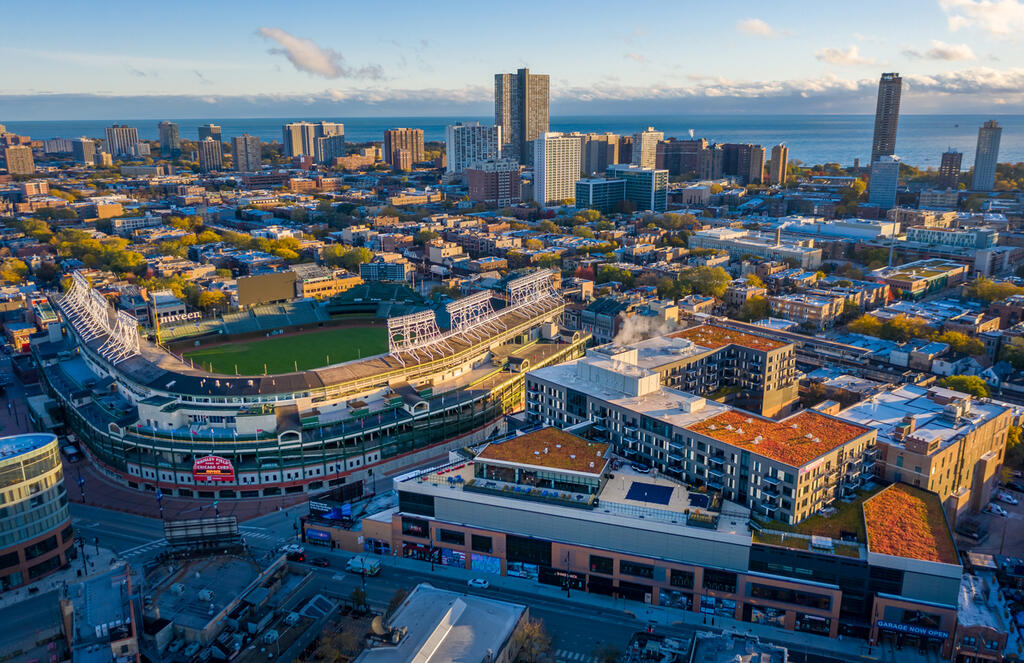 Image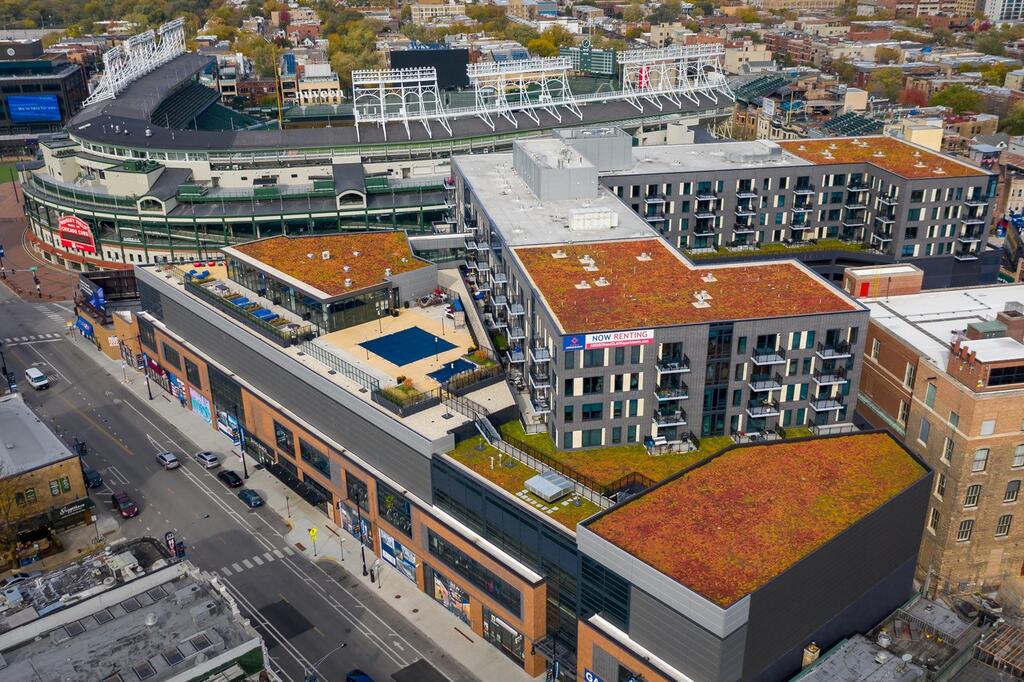 Image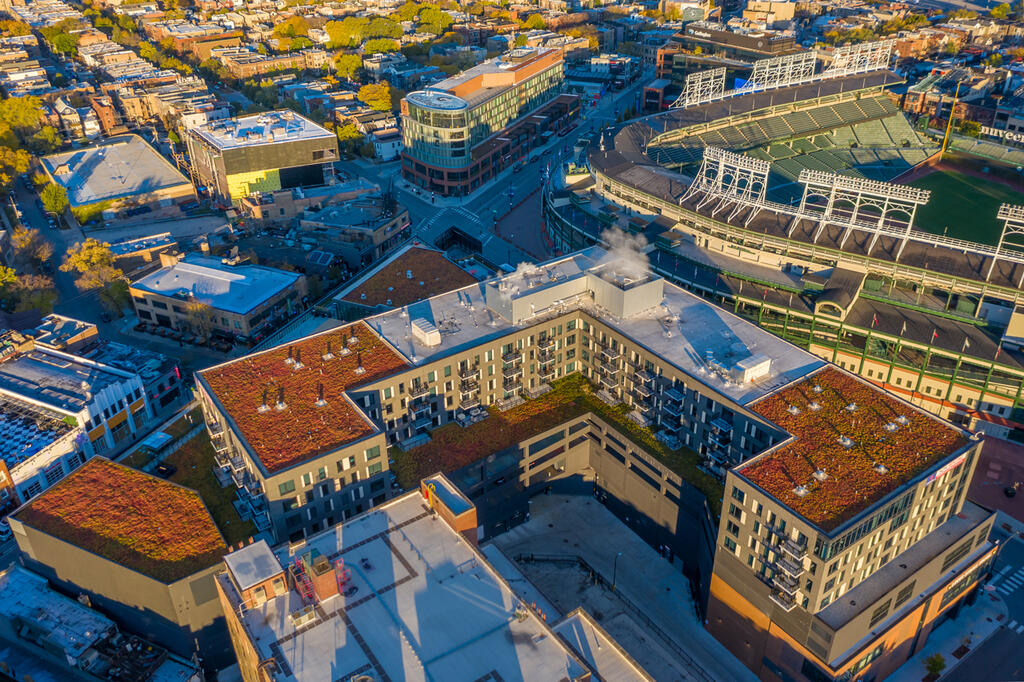 Image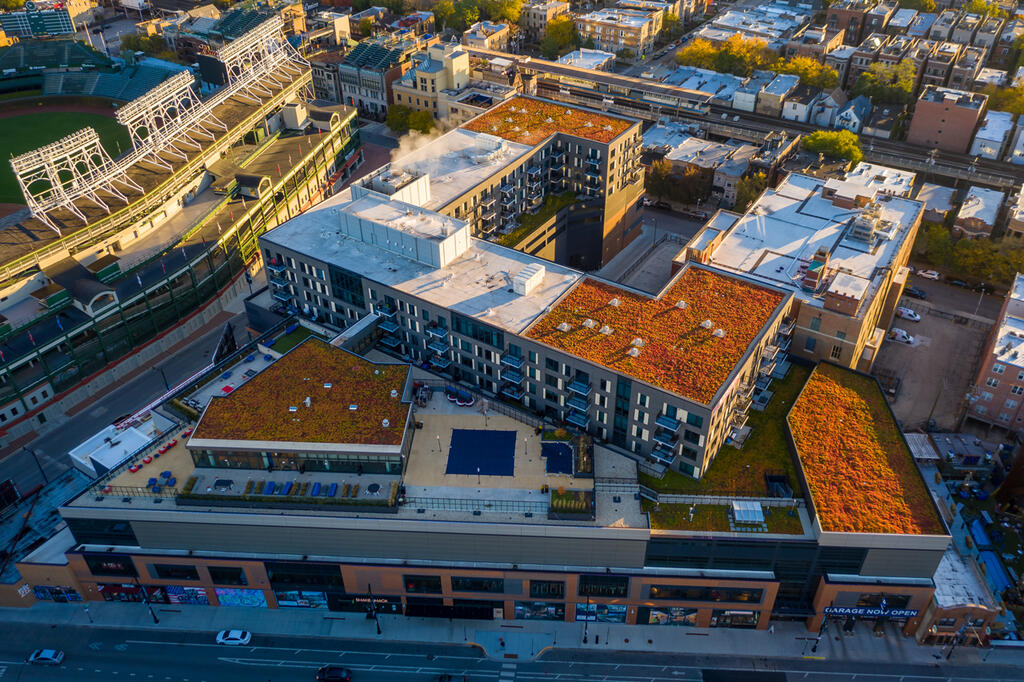 Image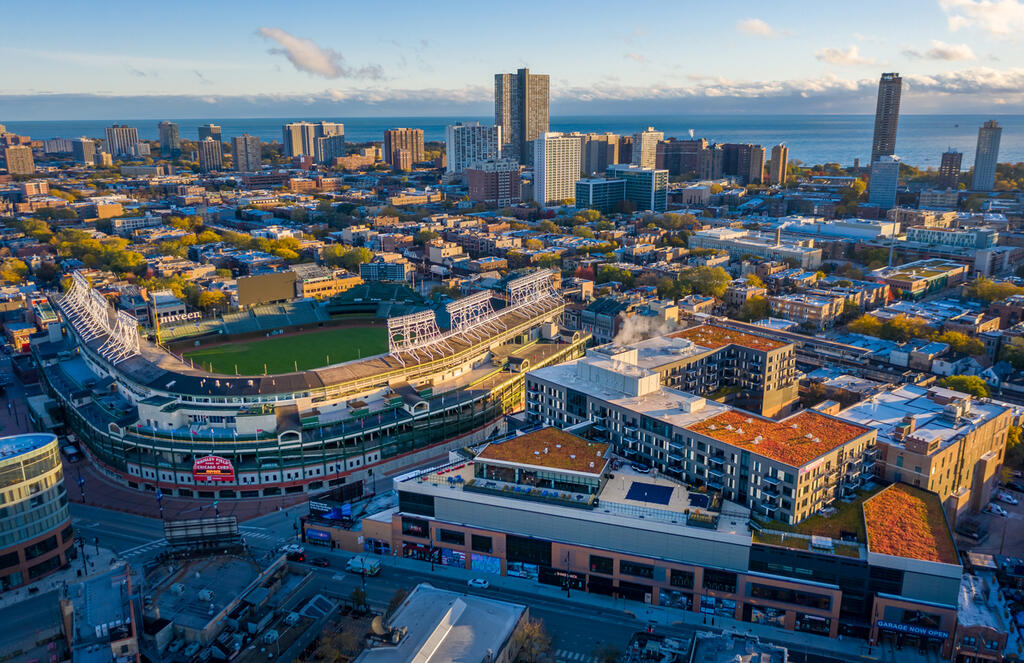 Image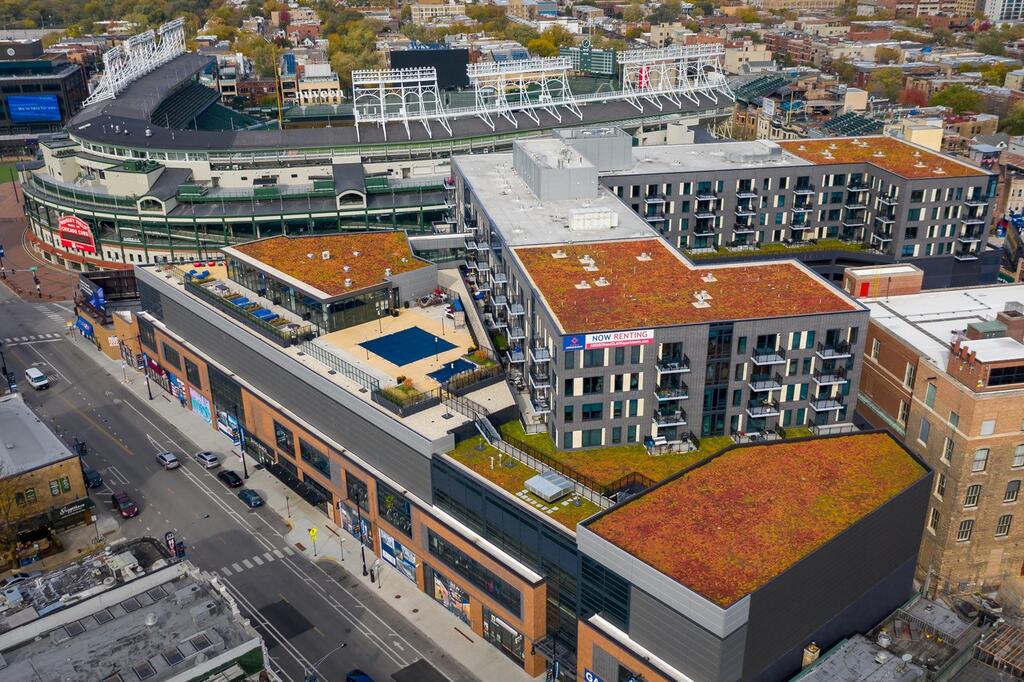 Architect
Solomon Cordwell Buenz
Architect URL
https://www.scb.com/project/addison-and-clark/
Landscape Architect
Daniel Weinbach & Partners
Contractor
Power Construction, Inc.
Contractor URL
https://www.powerconstruction.net/projects/apartment-complex-construction/residences-addison-and-clark
This mixed-use development is located on the north side of Chicago across the street from Wrigley Field, you can see the stadium from these amazing aerial images.
The Addison Park on Clark complex, which was completed in Fall 2018, is home to a 36,000 square foot Hydrotech Garden Roof® and kept watertight by Monolithic Membrane 6125®. The extensive green roof was planted with InstaGreen® Carpet, which provides almost 95% coverage at the time of installation. This is not only aesthetically pleasing, but also reduces initial maintenance requirements.